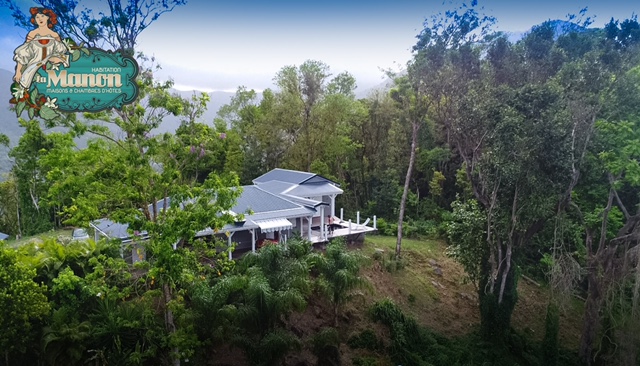 Vacation rentals in Guadeloupe, l'Habitation "la Manon" hosts you all year long in dream lodges
This place is situated in a former coffee plantation. It has history in Guadeloupe and offers the perfect environment for peaceful holidays!
The view of the Caribbean Sea and the surrounding islands, the calm of the tropical forest, the luxuriance of the surrounding nature are all promising assets for a real holiday.
Vacation rentals in Guadeloupe

The cottages are located on the heights of the cascade of Acomat, in Pointe Noire. They offer, the luxury of an 18th century furnishings and the comfort of modern amenities. Visitors feel good, on vacation simply!
Contact us to place a reservation

By eMail:info@cafeierebeausejour.com
Vacation rentals for two people

La Discrète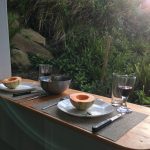 Holiday Lodge in Guadeloupe – La Discrète
Vacation rentals for four people